Get Top Dollar
For Your Home
Why List With MCH Realty Inc.?
Large Network of Buyers
Through our partnerships with local property developers such as MCH Homes, we have access to a pool of hundreds of buyers searching for a home in the Chatham-Kent area, giving your listing the highest possible exposure.
Preferred Mortgage Rates
Clients of MCH Realty Inc. have access to preferred mortgage rates through our partnering Mortgage Brokerage, FamilyLending.ca.
Top-Tier Services
We are happy to provide exceptional services including a pre-listing home inspection, staging consultation, and professional marketing to help you get the most possible for your home. We can also assist you in finding skilled professionals to help with home renovations.

This commission includes:
pre-listing home inspection
staging consultation
professional photography & marketing video
Additional services available through our preferred partners

General Contracting / Renovations
Home Staging
HVAC Maintenance or Repairs
Landscaping
Painting (Interior and Exterior)
Plumbing Services
Professional Cleaning Services
Roofing Maintenance / Replacement
Siding Maintenance / Replacement
Window & Door Replacement
Window Coverings

Find Out How Much
Your Home Is Worth
Wondering how much you could get for
your home? Book a free home evaluation
with one of our experts.
Preparing Your House To Sell
Small changes can make a big impact when listing your house. Here are a few easy changes that will help turn that 'For Sale' sign to 'Sold'.
Declutter

Less is more when trying to sell your home. Make sure all your spaces are neat, tidy and free of too many personal items.
Clear your front yard & trim the lawn
Organize your garage/utility rooms to make them appear larger
Put away coats & shoes in the front entry way
Clear off all countertops and put away small appliances
Tidy up closets, especially walk-ins and entryway closets
Put away visible cords, papers & files in a home office
Limit the number of toys visible in play areas
Clear any laundry waiting to be washed in your laundry room
Put away pet items that may carry their scent or clutter a room
Remove excess furniture you no longer need
Remove any family photos from walls to allows buyers to be able to picture themselves in the space

Maintenance Before Listing

Replace the carpet if it cannot clean up nicely
Putty over and paint any nail holes or other mishaps in the walls
Repair or replace any loose or damaged wallpaper
Replace light bulbs with high wattage bulbs and dust light fixtures to help brighten the space
Wash all windows inside and out
Re-caulk around the tub/shower if the existing caulking is discoloured
Repair or replace broken tiles in the shower/tub
Replace shower curtains and keep them clean
Paint entry doors to freshen them up
Clean and shine all hardware and accessories inside and out (doorknobs, lamps, mailbox, etc.)
Trim and prune shrubs and trees
Be sure the front door and screen door work perfectly

Before Showings

Open the curtains/window coverings to let in the sunlight
Turn on all lights, day or night, and install higher wattage light bulbs to brighten up the space
Keep your home vacuumed and dusted
Lightly spray the home with air freshener or use a plug-in air freshener
Open doors to areas you want potential buyers to see such as walk-in closets, pantries, etc.
Keep kitchen and bathrooms cleaned
Ensure all beds are made and linens are clean
Put out fresh towels in the bathroom
Wash and put away any dishes in the kitchen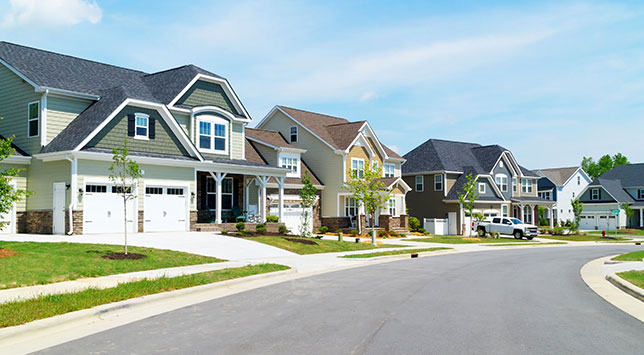 Need A Quick Sale?
Sometimes houses need to be sold as quickly as possible. Can't wait to find the right buyer? We can guarantee the sale of your home with a base offer at fair market value from one of our partners or affiliate companies, who will purchase the home as-is.
---
Looking for your next home?